An abstract model for understanding the "Self, Other, Present, Future" complex
The Anticipatory Activity System (AAS) framework is inspired by Activity Theory and Anticipatory System theory. It aims to offer an abstract model for understanding "Self, Other, Present, Future".
While the traditional Activity Theory focuses on "Exploitative Activity", the AAS framework is more about "Exploratory Activity".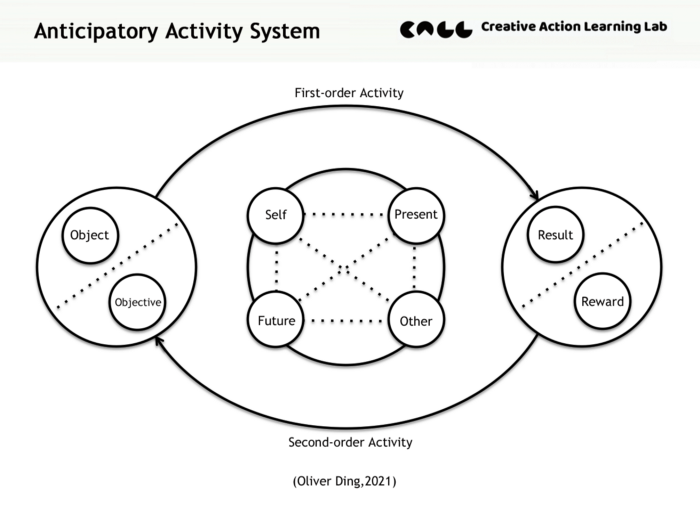 The core of the AAS framework is the Transactional Anticipatory System which considers the "Self, Other, Present, Future" situation. See the diagram below:
You can find more details in The iART Framework and The "Relevance" Thematic Space.
I also worked on expanding the basic model of AAS. The diagram below highlights five movements of the AAS framework: Unfolding, Discovering, Producing, Modeling, and Storytelling.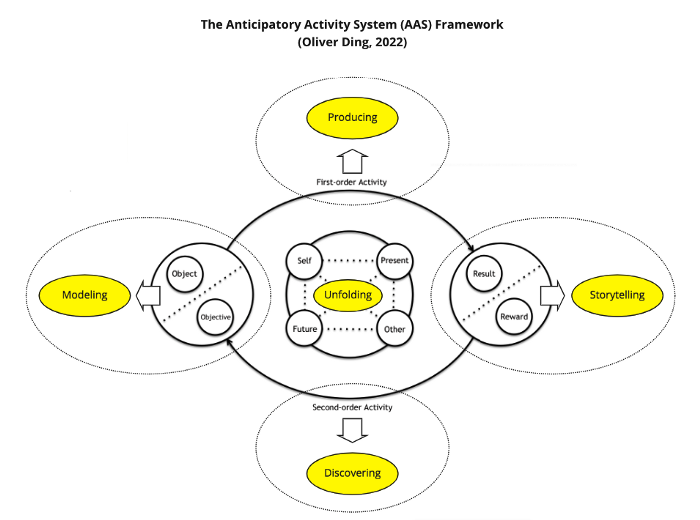 In order to test the AAS framework, I applied it to Life Transitions (LT) and developed the AAS4LT framework. It considers "Life Discovery Project" as Second-order Activity and "Life Developmental Project" as a First-order Activity.
Based on the AAS4LT framework, I developed the AAS4LT 1:1 life coaching program, an eight-step service.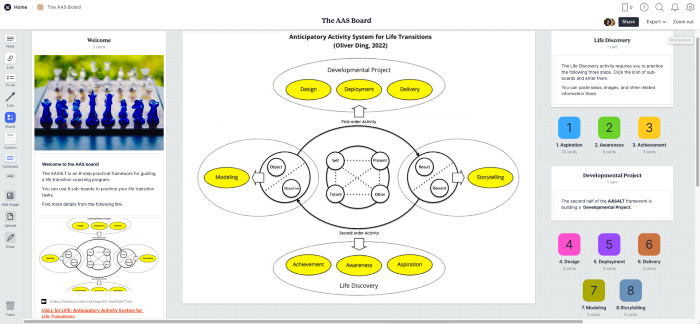 You can find more details in Life Discovery: The AAS Framework.
---
A Possible Book
Today I finished a 36-page introduction to the AAS framework with the following picture. You can consider them as a prototype of a possible book.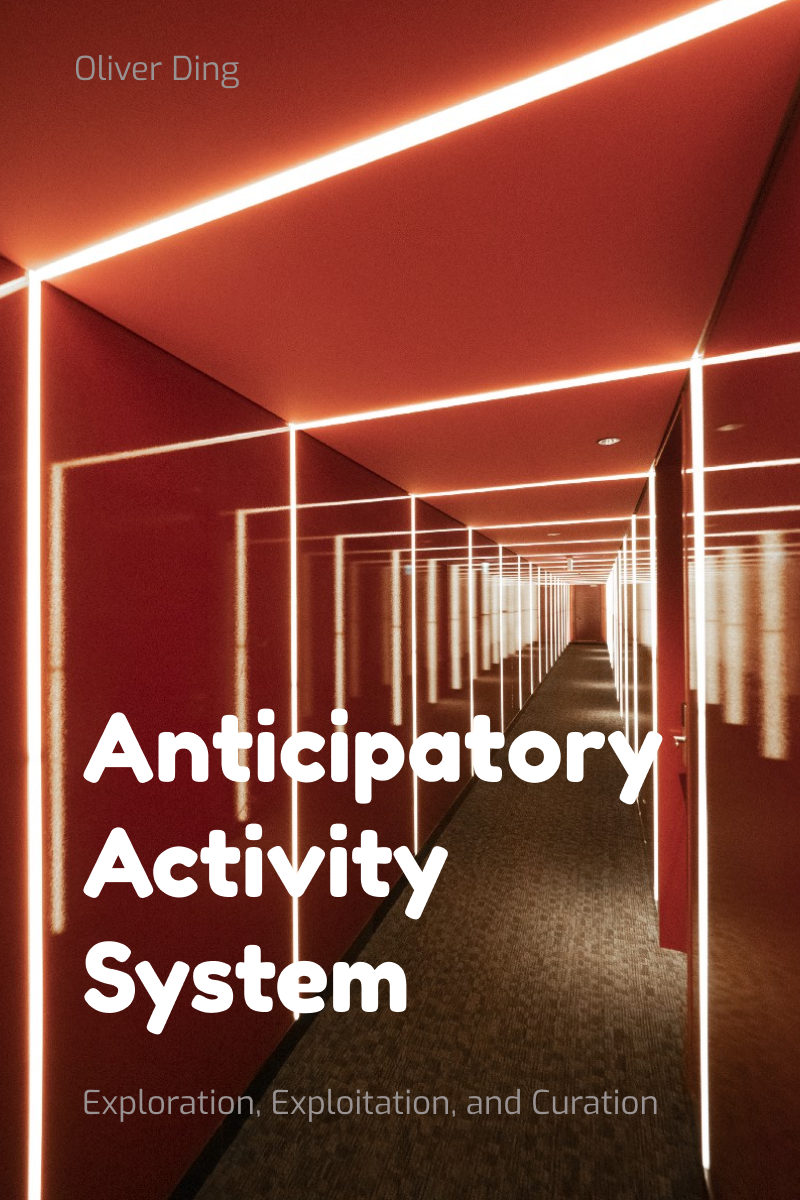 I wrote a rough TOC for the possible book in the last section of the introduction.
Part One: Speculation
Part One focuses on theoretical development. I will introduce several theoretical resources behind the AAS framework and discuss the developmental process of core concepts of AAS.
Activity Theory
Anticipatory Theory
Relevance Theory
Self-determination Theory
Networks of Enterprise
Curativity Theory
An Intermediate Framework
Part Two: Movements
Part Two introduces the basic model of the AAS framework and the significant movements.
Discovering
Producing
Unfolding
Modeling
Storytelling
Evaluating
Part Three: Modules
Part Three introduces several sub-frameworks and models. They can be used as modules for designing different programs.
The iART framework
The "Anticipatory - Performance" Complexity
A Typology of Relevance
The Defining Zone
Developmental Project Model
Life Discovery Model
The Opportunity Formula
The Achievement Chain
Part Four: Experiments
Part Four shares some stories behind the historical development of the AAS framework.
Shaper & Supporter Lab
The AAS Board and the AAS4LT program
The Knowledge Engagement Program
The Slow Cognition Project
Life Strategy Activity